Women's Spring Rejuvenation Retreat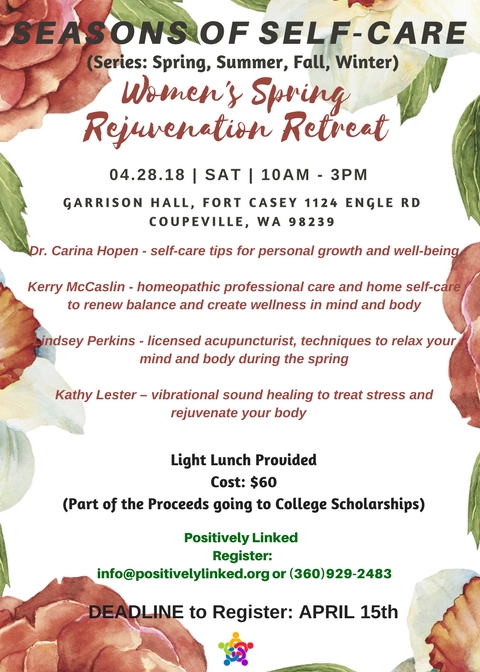 April 28, 2018
Saturday from 10am - 3pm
Garrison Hall, Fort Casey - 1124 Engle Rd, Coupeville, WA 98239
$60
Seasons of Self Care Series Presented by Positively Linked
Women's Spring Rejuvenation Retreat
Dr. Carina Hopen – self-care tips for personal growth and well-being
*Kerry McCaslin – homeopathic professional care and home self-care to renew balance and create wellness in mind and body
*Lindsey Perkins – licensed acupuncturist, techniques to relax your mind and body during the spring
*Kathy Lester – vibrational sound healing to treat stress and rejuvenate your body
Light Lunch Provided
(Part of the proceeds going to college scholarships for high school students pursing the fields of Mental Health, Social Work and Drug/Alcohol Counseling)
Deadline to register: April 15th, 2018
Registration information: *Connie Mollerstuen – info@positivelylinked.org
*WIHHA members
For Your Health – Belly Basics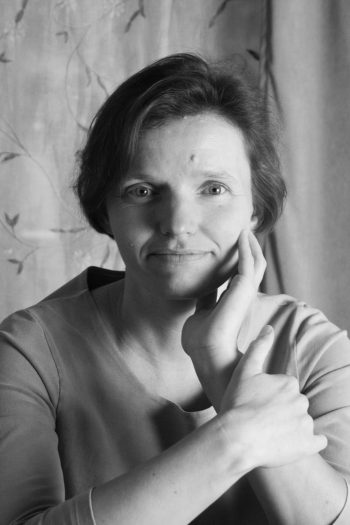 May 3, 2018
Thursday at 4:00 p.m.
Freeland Library

May 5, 2018
Saturday, 10 a.m.
Langley Library
May 21, 2018
Monday, 5:30 p.m.
Coupeville Library
Self-Care Tools for a Healthy Belly
How well do you know and nurture your internal organs? Learn about using Touch, Breath and Mind to support  organ function and renew vitality. Presented by Christa Straub, Licensed Massage Therapist in Bayview.
For Your Health – What to Say When You Don't Know What to Say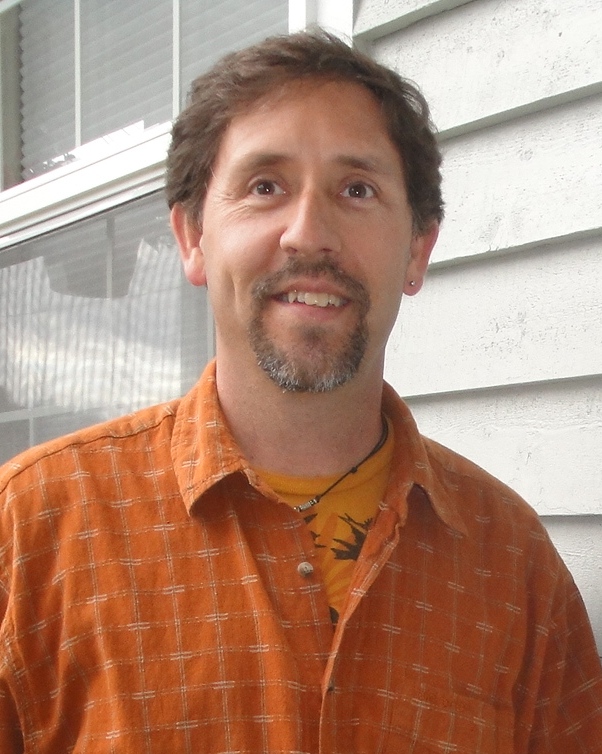 June 7, 2018
Thursday at 4:00 p.m.
Freeland Library

How to Support a Friend in Grief
What do you say to someone who has just experienced the death of a spouse or someone very dear to them? You want to be supportive and helpful but you hear yourself saying "I just don't know what to say to them." Whidbey Island Grief Counselor Mark Lucero will guide you through clear steps  you can take to be a strong and solid support for your friend in grief. Topics include "What do grieving people need?," "What NOT to say," and the "Stop, Drop, and R.O.L.L." method of compassionate grief support. This presentation will be interactive and there will be time at the end for Q & A.