Member Event – Introduction to EFT
October 23, 2018
Tuesday, 4:00 p.m.
Bluewater Building - Freeland, Suite 303
FREE
EFT, or Emotional Freedom Techniques, is a simple form of self-applied acupressure that helps you reset your energy in relation to whatever you're focused on. EFT can help people with stress, phobias, cravings, emotional distress, anxiety, physical pain, or any feeling of being "stuck." Join Lynne Donnelly, EFTCert-iI at this free workshop to learn the history and the basics, and maybe even have some chocolate! Space is limited so please contact her at Lynne@Lynne.org or 360-544-8445 to register.
Chasing Shadows ~ Realizing Dreams: An Evening of Stories for Grown-Ups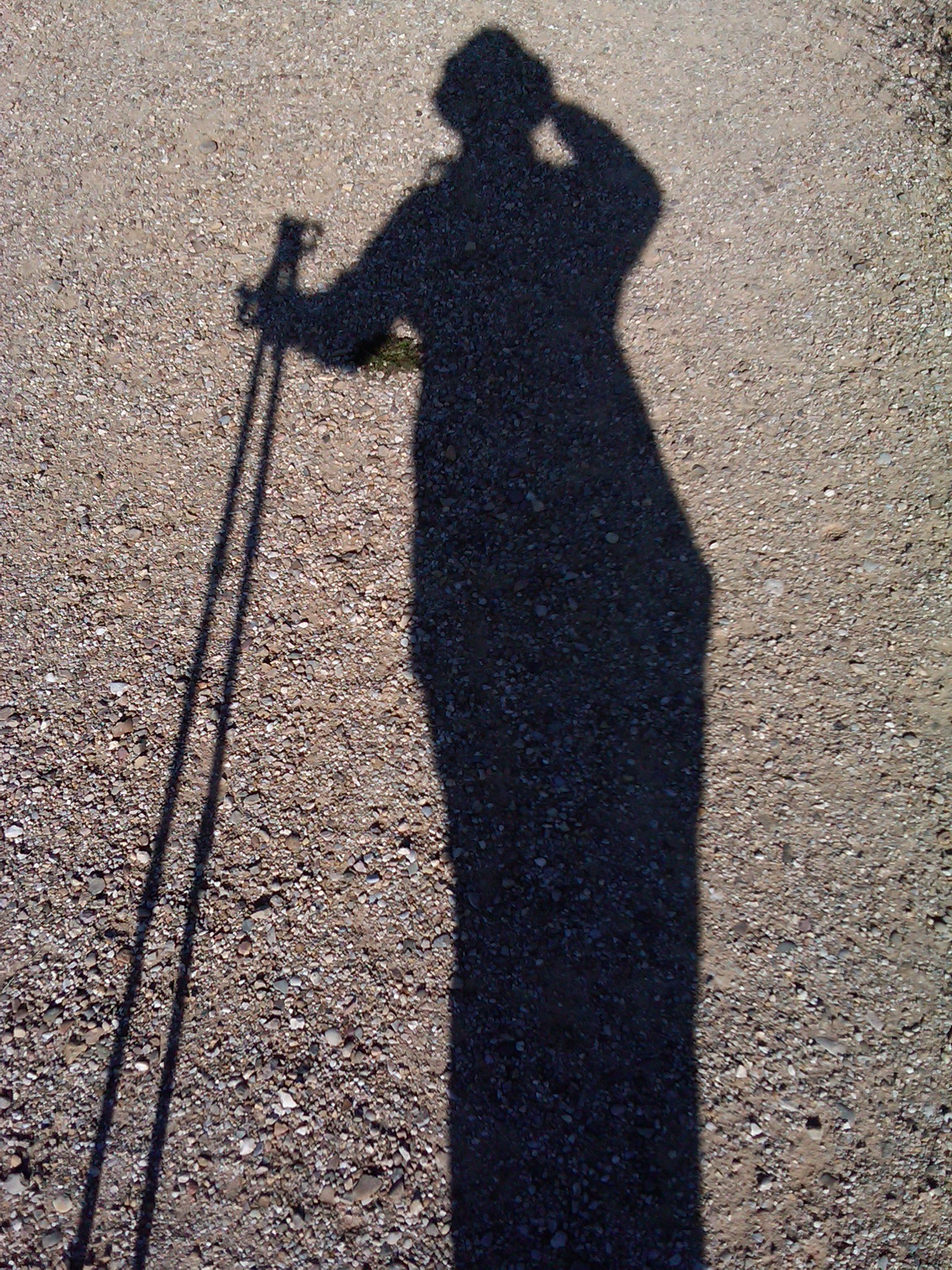 October 26, 2018
Friday at 7 p.m.
Llynya's 1679 E. Main Street in Freeland
$10
When you walk the Camino de Santiago you travel East to West across Spain so the sun is always behind you & your shadow is ahead of you. Until a pilgrim gets into the rhythm of the Camino one behaves pretty much as they would have before setting out on The Way: moving fast, not attending, being competitive, trekking mindlessly, unaware of the surroundings, and so on….until that first precious moment when you wake up & realize you have been chasing your shadow. In that one moment and all the moments that follow you get to reflect and dream about who you are on the Camino & what that will mean to you when you leave.
Join us at Llynya's for an evening of stories in the oral tradition as Diane Wyzga, our resident Island story artist, shares stories about those who chase their shadows & realize their dreams.
For Your Health – Tame Your Sugar Habit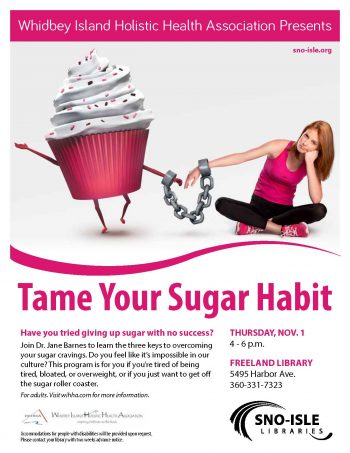 November 1, 2018
Thursday at 4:00 p.m.
Freeland Library

Tame Your Sugar Habit

Join Dr. Jane Barnes to learn the three keys to overcoming your sugar cravings. Do you feel like it's impossible in this culture? This program is for you if you're tired of being tired, bloated, or overweight, or if you just want to get off the sugar roller coaster.