For Your Health – Acutonics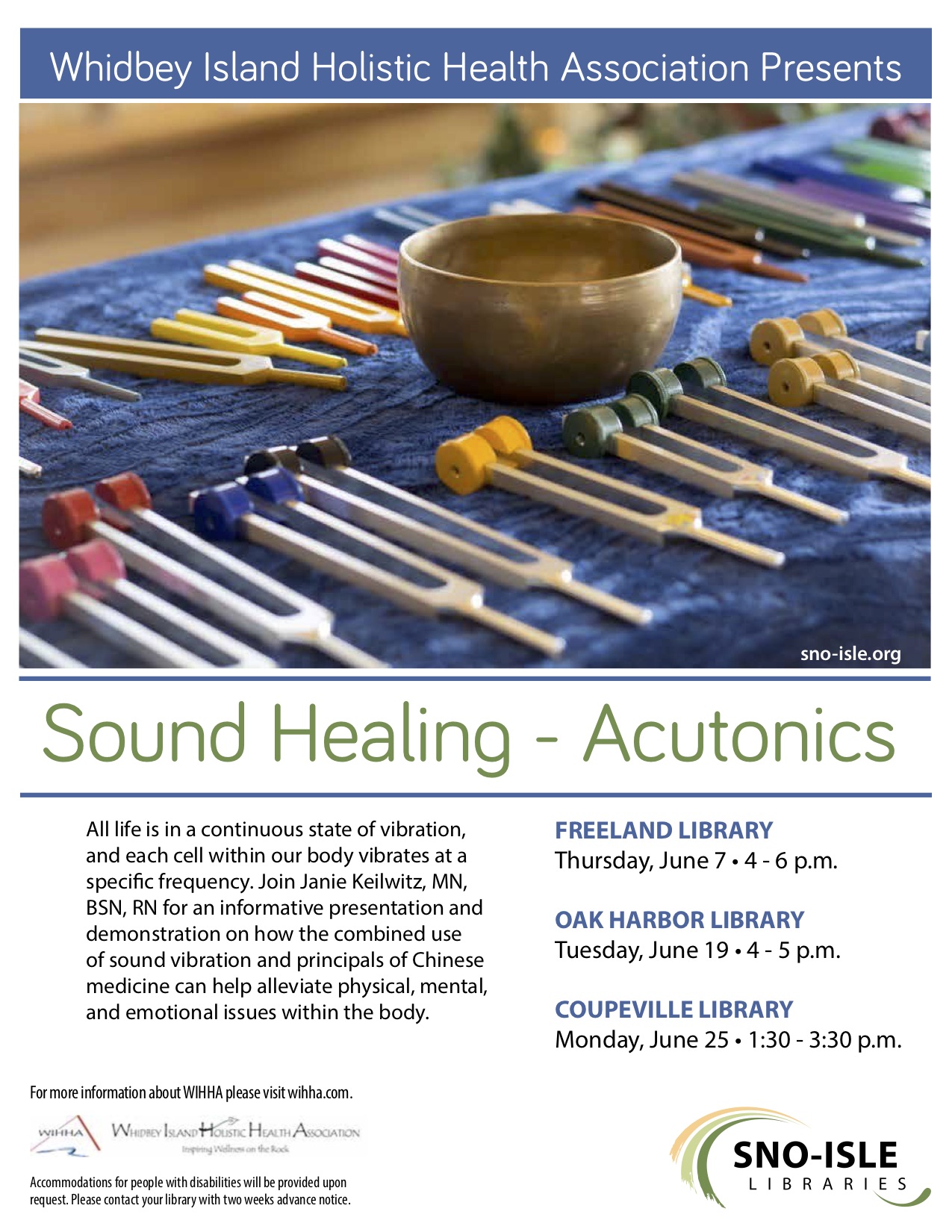 June 7, 2018
Thursday at 4:00 p.m.
Freeland Library

June 19, 2018
Tuesday at 4:00 p.m.
Oak Harbor Library
June 25, 2018
Monday at 1:30 p.m.
Coupeville Library
All life is in a continuous state of vibration, and each cell within our bodies vibrates at a specific frequency. Join Janie Keilwitz, MSN, RN for an informal presentation and demonstration on how the combined use of sound vibration and principles of Chinese medicine can help alleviate physical, mental, and emotional issues within the body.
For Your Health – What to Say When You Don't Know What to Say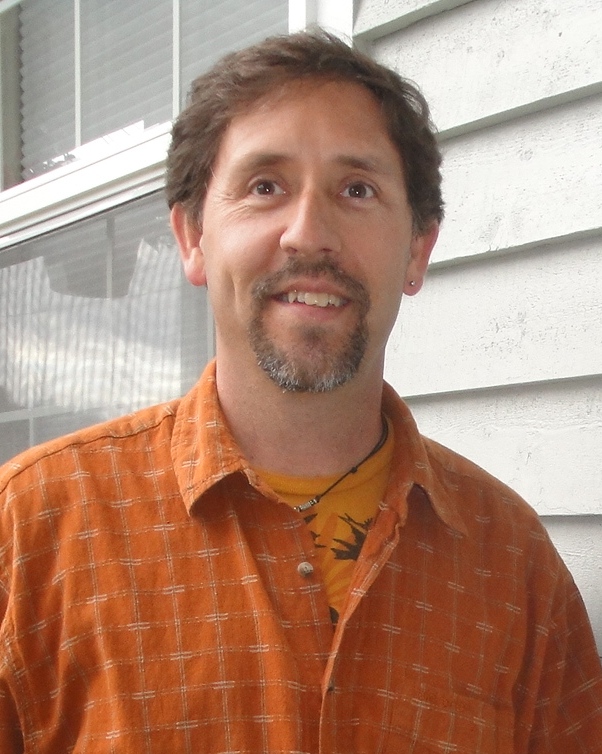 August 2, 2018
Thursday at 5:00 p.m.
Freeland Library

How to Support a Friend in Grief
What do you say to someone who has just experienced the death of a spouse or someone very dear to them? You want to be supportive and helpful but you hear yourself saying "I just don't know what to say to them." Whidbey Island Grief Counselor Mark Lucero will guide you through clear steps  you can take to be a strong and solid support for your friend in grief. Topics include "What do grieving people need?," "What NOT to say," and the "Stop, Drop, and R.O.L.L." method of compassionate grief support. This presentation will be interactive and there will be time at the end for Q & A.