For Your Health – Breathe Freely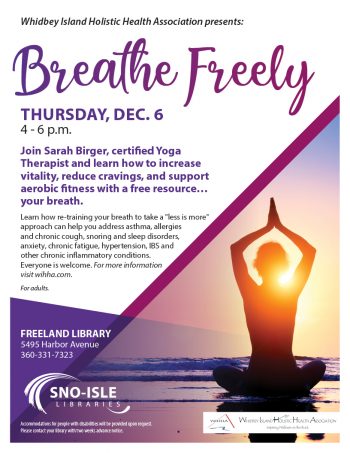 December 6, 2018
Thursday at 4:00 p.m.
Freeland Library

January 19, 2019
Saturday at 10:00 a.m.
Langley Library
January 28, 2019
Monday at 1:30 p.m.
Coupeville Library
Breathe Freely
Join Sarah Birger, Certified Yoga Therapist, to learn how re-training your breath to take a "less is more" approach can help you address asthma, allergies and chronic cough, snoring and sleep disorders, anxiety, chronic fatigue, hypertension, IBS, and other chronic inflammatory conditions. Learn how to increase vitality, reduce cravings, and support aerobic fitness with a free resource … your breath.
Holiday Stories for the Grown-ups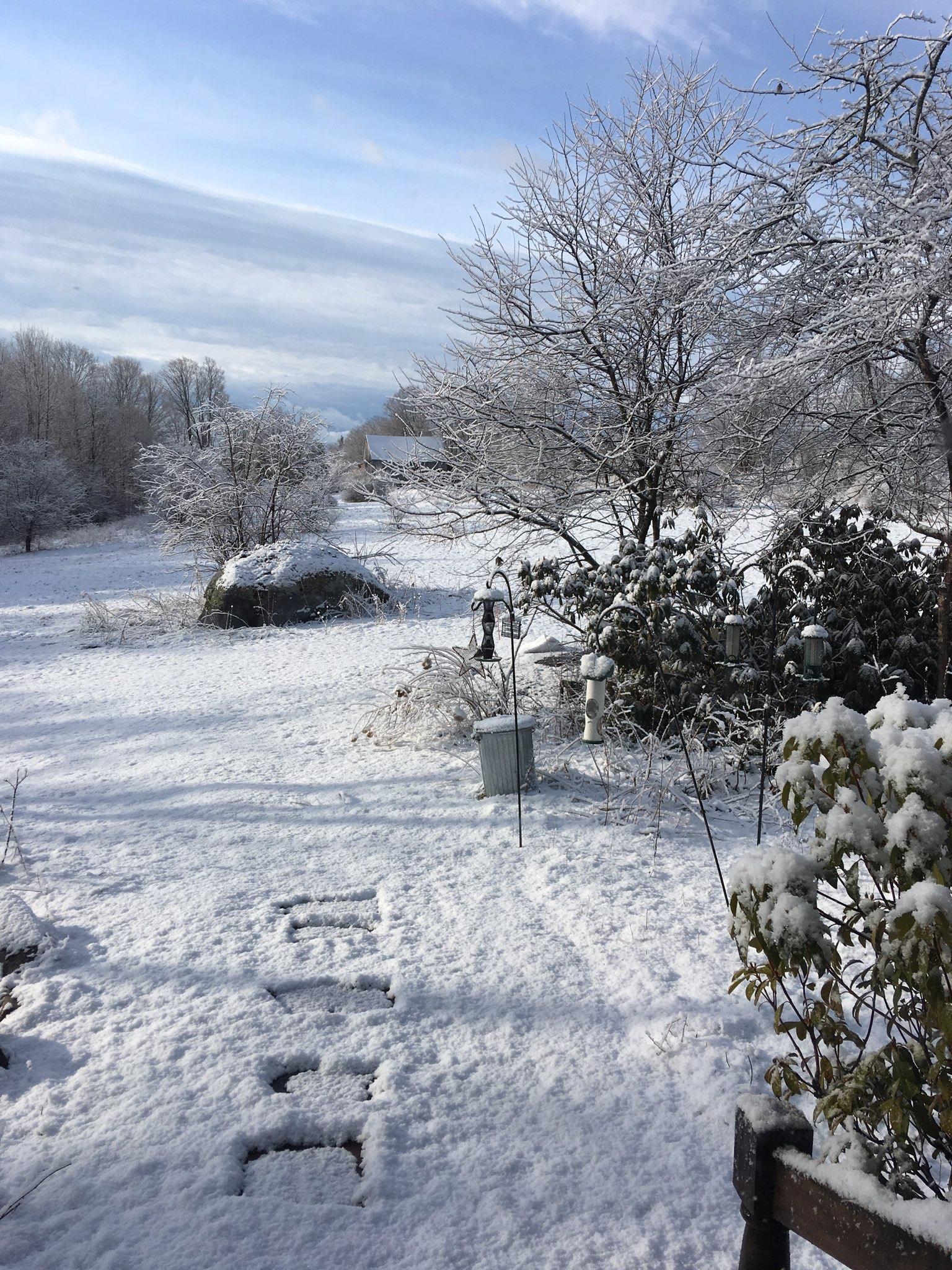 December 14, 2018
Friday at 7 p.m.
Llynya's: A Sanctuary for the Spirit - 1679 Main Street, Ste. C, Freeland
Free
Diane Wyzga & Quarter Moon Story Arts Presents:
Oh, the weather outside is frightful but stories together will be delightful! So, if you've no place to go, we welcome you to join us at Llynya's for an evening of holiday stories for the grown-ups in the oral tradition. Diane Wyzga, our resident Island story artist, will share stories designed to unwind you and remind you of the wonder, magic, relaxation, and joy in this Holiday Season because no matter our age we are still kids at heart.
The Art & Science of Storytelling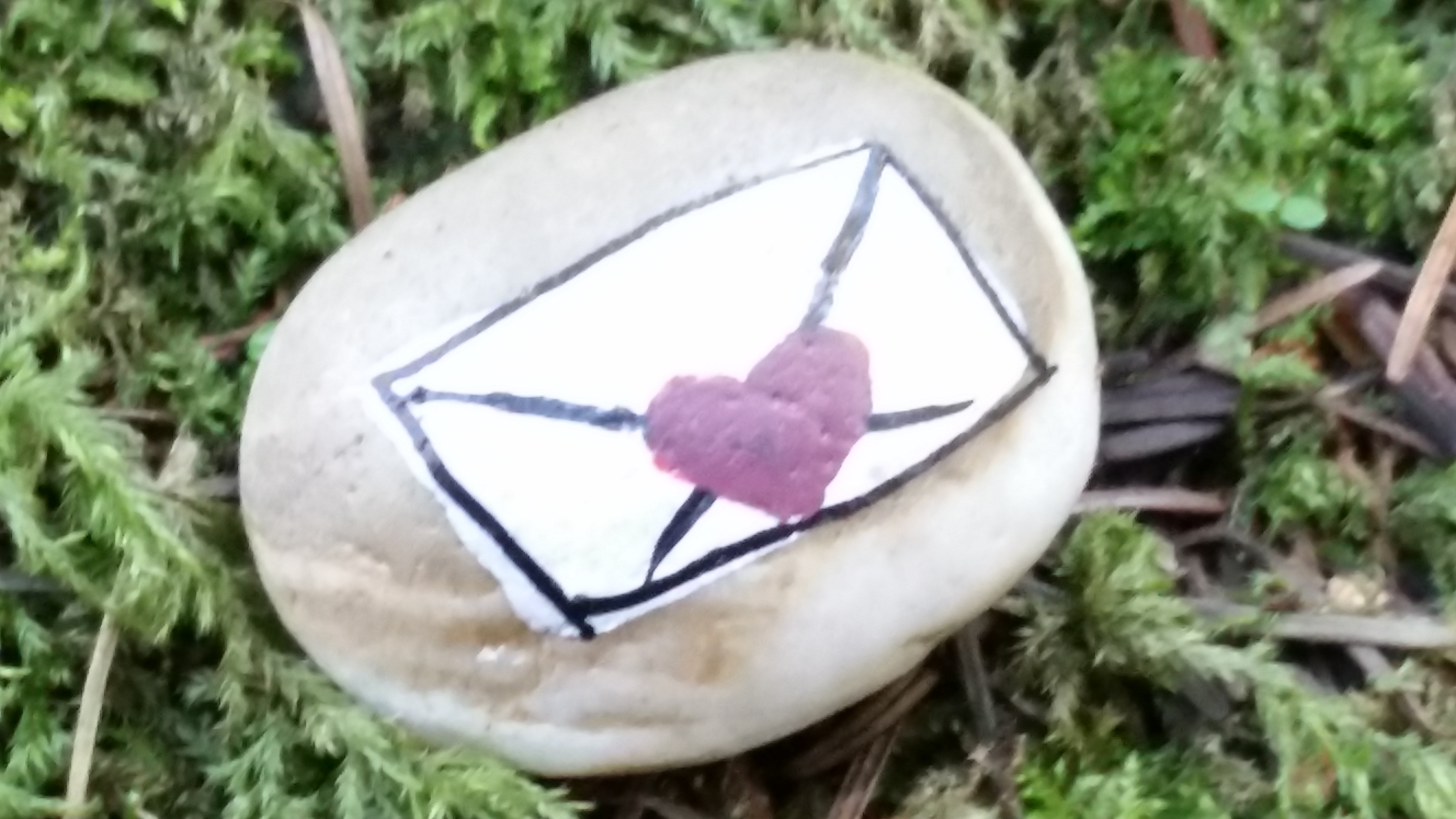 January 19, 2019
Saturday at 10 a.m. to 12 noon
Metamorphé Health Clinic, 3976 E. Harbor Rd., Langley 98260
$35.00/person
An Engaging Interactive Workshop for Adults
Never underestimate the power of a good story. Storytelling invites you to become a better communicator, manager, educator, healer or parent because people remember stories, and those memories lead to choosing possibilities, options, and action. Join us to learn methods and techniques of storytelling to communicate more effectively, activate imaginations, and discover new perspectives.
Presenter: Diane Wyzga, resident Island story artist, author, speaker, and coach specializes in the intentional and skillful use of time-honored storytelling practices to help organizations, groups, and individuals regain direction, restore connection, and rekindle hope to grow lives with strength and flexibility
More info: email: diane@quartermoonstoryarts.net
*** Seating limited to first 12 to sign up ***
Call now to register with Metamorphé: (360) 221-2050