Nature and Grief: Seeing Grief in a New Light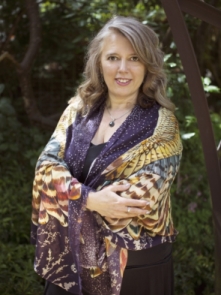 August 4, 2020
Tuesday at 4 p.m.
Online!

Charlene Ray, counselor, mentor, and grief guide, will present a TEDx talk on finding healing and hope in the natural world when grieving. She presents examples from her own and her clients' grief experiences. Charlene will share some of her nature prescriptions in the talk and in the discussion. This is a helpful support for those who have experienced the death of a loved one, and other types of loss, such as, all the losses we are experiencing during the pandemic.
After the debut of the talk, she will take part in a live discussion about connecting with the natural world to find healing on the grief journey. There will be time for questions from the audience.
For more information and to register in advance for this TEDx talk, go to https://sno-isle.libnet.info/event/4442777?_ga=2.15353279.848536830.1595110136-1233761356.1593723266